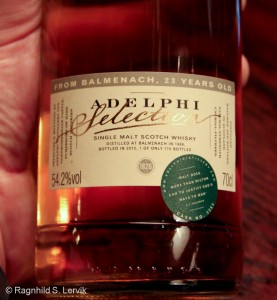 Nose: A little sickly and "chemical", malt and yeasty dough. Water helps by bringing out citrus, mostly lemon, a light oaky perfume. Still a lot of malt and bun dough.
Palate: Malt, yellow apples and sweetish glue. With a drop of water it's much better, as the glue disappears and it tastes of apple pie with custard. More water adds a vague taste of vomit.
Comments: A drop of water was good, more a bit of a disaster. Once the water was added it was almost undrinkable.