This bottle has been languishing at the back of our cupboard for a while. Purchased at Kastrup for a ridiculously low sum some years back.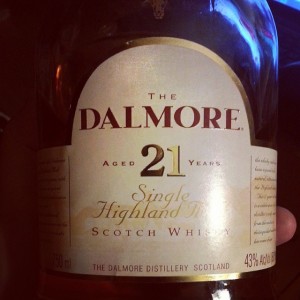 Nose: Apple and pear compote, but not an overly sweet one. Light oak and vanilla. A hint of menthol. The menthol is emphasised with water and other herbs and juniper wood also appear.
Palate: Vanilla and dried apricots. Dry wood on the finish. With water menthol appears on the palate as well, green wood and conifer needles, possibly from juniper.
Comments: An attractive 21 year old. It's rather surprising that the bottle has been left untouched this long, I think we may have to do something about it.