Supposedly based on a "recipe" from 1903, the Finealta is "lightly peated" and matured in American and oloroso sherry oak. I purchased it at a reasonable price on the ferry between Larvik and Hirtshals as a travel dram on my way to Billund last November.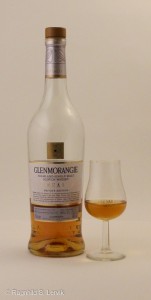 Nose: Dry wood, some ashes, fruit; apples and apricots, and fruit trees. The fruit is emphasised with water, approaching dried fruits rather than fresh, and some vanilla makes its appearance.
Palate: Vanilla and heat, dried fruits, black pepper or some other spice. Water brings out oven roasted or grilled fruits, definitely a little scorched. Otherwise much of the same.
Comments: I quite like this. Not a world of complexity and oomph, but a rather nice sipping whisky. It worked well as a travel dram, which needs to be easy drinking and a nice thing to share with others (people who may be newbies in the whisky world), it fullfills those criteria perfectly. I'd happily purchase it again if the price is right.