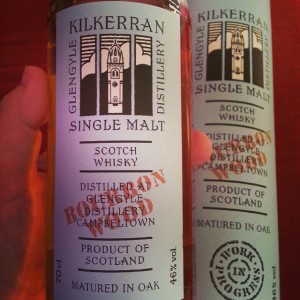 Nose: Young wood, lime, juniper wood and vanilla. With water I find more citrus and lemon, dry herbs (rosemary?) and malt.
Palate: Dry wood, vanilla, spruce needles and citrus. Water brings out a more bitter woody note, but also malt and dusty wooden floors.
Comments: Not exactly unpleasant. I like WIP 1 the best, and regret not buying more. However, this is quite pleasant enough to make WIP 6 tempting.