I'm slowly making my way through the pictures I took as part of The Dark Expedition. I snapped a few, you might say. It's taking a while. Here's a taster, though.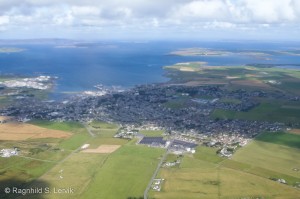 Snapped out the window of the plane to Aberdeen Saturday afternoon.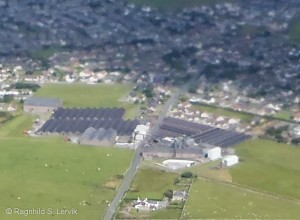 They have a warehouse or two… If you squint a bit you can see the pagodas (they have two kilns) at the bottom right behind the two long, grey buildings (which house the malting floors).