In honour of St. David's Day, which falls on March 1st every year, I've opened a bottle of whisky from Penderyn. It's from the very first batch that was commercially available, and is no age statement, finished in Madeira casks.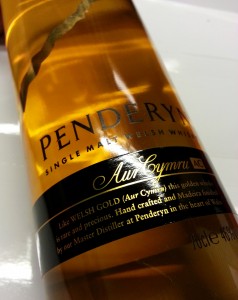 Nose: Tinned peaches, honey, vanilla and spices. The spices turn towards cumin with water, and I find some yellow apples, otherwise the honey is emphasised.
Palate: Heather honey, fruit chutney, vanilla and cinnamon. A little bitterness with water, but otherwise not much difference.
Comments: I've sort of lost sight of Penderyn lately, it's not available in the Nordics, so we don't hear much about it. But this is a very drinkable "baby" (it's NAS, but I seem to remember it being not much more than three when it was bottled around ten years ago), a pleasant sipping whisky. I am denitely taking note to try some of the more recent, older bottlings from Penderyn if a chance offers.