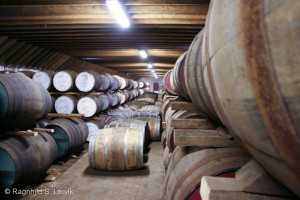 Nose: Vanilla, sauna, orange marmelade. With water dried cranberries, black pepper, honey and lavender.
Palate: Wooden planks warmed by the sun, a bitter oak note, hints of dried fruits. Water opens for apricot and honey, and for toffee and a hint of liquorice on the finish.
Comments: Nice complexity, though it needs a little time in the glass to open properly. There is too much wood on both the nose and palate for my taste, but only just too much, so if you're more into old whisky than I am, you should definitely check this one out.