Kirkwall, 22 August 2014
We were welcomed by a boat carrying a filmcrew in the approach to Kirkwall and showed off some of our newly aquired skills, like furling the sails and climbing on to the boom. Some of this footage can be seen in the video I linked to earlier in The Dark Expedition – Preamble.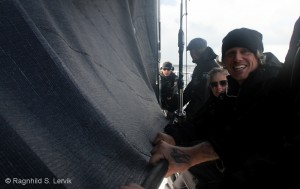 Once we were tied up to the quay Martin and Karl made two bottles of HP 18 and enough glasses to og around appear, and we toasted ourselves. I don't think I've ever felt that a dram was more deserved, or tasted better.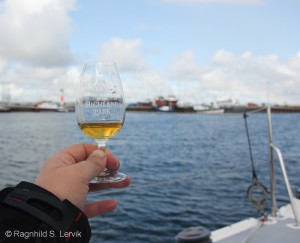 Then it was time to say farewell to Celeste and check into the hotel, where most of us hit the showers. We had arranged to meet for lunsj, and I spent a few minutes prior to that booking flights home via Aberdeen and a hotel in Aberdeen since the flights didn't really correspond (not that I mind an overnight stay in Aberdeen).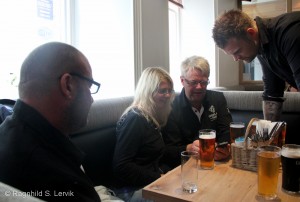 Lunch was had at Skipper's, an excellent plate of Fish & Chips for my part. After lunch we had a stroll around Kirkwall town centre before meeting the Highland Park minibus for shuttling to the disitillery.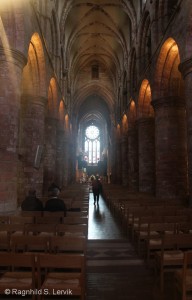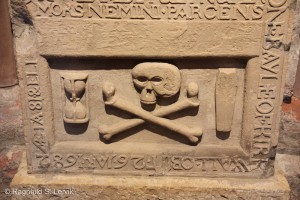 Finally the time had come to see Highland Park. The distillery deserves its own entry, so: To be continued.