15-20 % first fill european ex-sherry casks.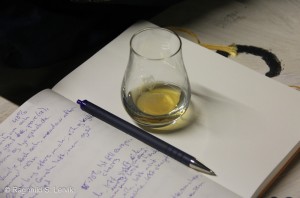 Nose: (Somewhat sweaty) milk chocolate. Tendencies towards rubber that fade after a while. Hint of smoke, dried apricots, oak, lightly minty.
Palate: Very oily, some ashes, some rather sharp wood (bitter notes).
Comments: Gets better after a while in the glass. A little too sharp/bitter on the finish, but the nose is really good once that rubber fades.