100 % ex-sherry American oak, 20 % first fill.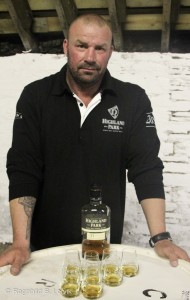 Nose: Cinnamon, menthol, almost like Tiger Balm. Some flowery notes; heather. Light smoke, more fruit (apples and pears) after some time in the glass.
Palate: Spicy, fruit flowers, honey, oak and vanilla, a light metallic note.
Comments: A bit much at full strength (even if it's only at 40%), I'd have liked some water. A whisky I'd like to sit down properly and get in depth with at some point.