Purchased in 2009.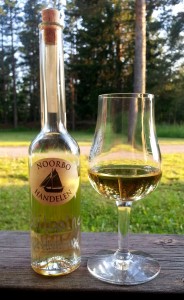 Nose: Malt, tart citrus, newly baked bisquits (shortbread). With water it leans more towards pear ice lollies, newly mown grass and lemon cake.
Palate: More punch than expected. Malt, vanilla, vanilla bitterness, cream. A little milk chocolate on the finish.
Comments: Quite nice. A pretty example of how Dailuiane may turn out in a bourbon cask (I am 99% sure that this is from a bourbon cask). Cask strenght would have been preferable, and it lacks a little complexity, but it's a nice whisky for everyday wear.