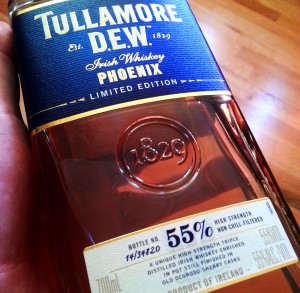 Nose: Candied oranges, milk chocolate, oak, slight acetone. With water lightly perfumed wood, cedar, peraps. (Bitter) almonds.
Palate: Orange marmalade, cinnamon, oak. WIth water it turns somewhat sharper and aquires black pepper and a little honey.
Comments: Quite a pleasant thing. Session whisky, really. Not a ten out of ten, but at just under 500 SEK at Systembolaget it's definitely a winner for cosy evenings at the cabin or sociable evenings with non-whiskynerd friends.