Bottled June 2012.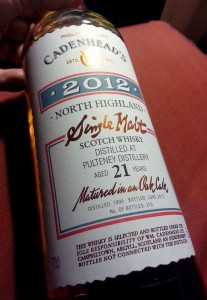 Nose: Marsipan covered in a thin layer of dark chocolate. Fruit tree. More fruity with water, tinned fruit coctail with mint and chocolate chips.
Palate: Plum in Madeira, dark chocolate, a little After Eight. Maltiness shows up with water, also oak and a hint of pepper.
Kommentar: Quite simply really, really good.