Due to a combination of the usual travel-induced insomnia and obsessing over whether I had remembered everything for the 17th of May celebrations (it being my first year as a band mum on top of everything) I started my trip to Campbeltown with all of two hours sleep (and five hours restless dozing). Luckily I was also on an travel-induced adrenaline high, so I managed surprisingly well all things considered.
I met up with my travel companions, Eva and Mats, at Værnes (Trondheim Airport). They'd made a brave effort to get the same airport express as me, but I was even earlier than I'd said I would be. We checked in and got through security without a hitch. We'd had a message from the airline, Norwegian, that because of the ongoing strike there would be no food or drink available on board, and we were also prepared for limited service at the airport. We had hoped for an Untappd check-in at O'Leary's, but it was not to be.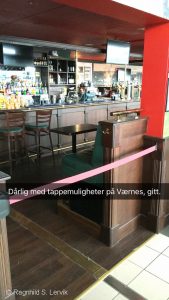 The flight to Gardermoen was uneventful, and once through to the international terminal at Gardermoen we could purchase both food and drink. We landed in Edinburgh according to schedule, got our luggage and made for "Bus stops" to find the bus to Glasgow. It was now past nine local time, and we were eager to get to the hotel to check in.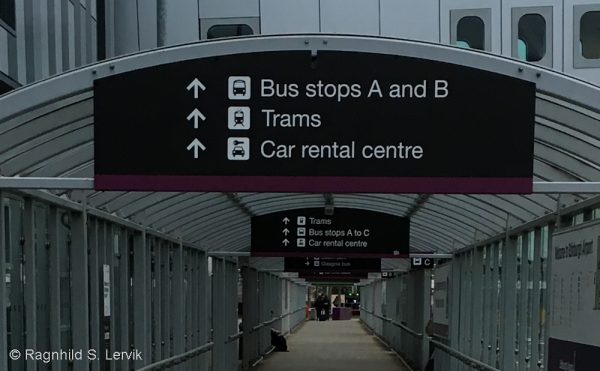 While we waited for the bus, a familiar gentleman came strolling towards "Stand C", Jon Bertelsen had obviously arrived on the same flight and was also staying in Glasgow that evening. After an hour's bus ride and a quick walk, Eva, Mats and I checked in to Best Western Glasgow City Hotel. Jon sent a message to say he was now at The Pot Still and that they closed at midnight, so we plunged out into the Glagow evening, beauty sleep be damned.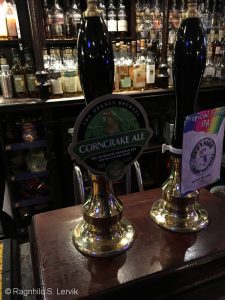 After a congenial hour or so at The Pot Still we made an attempt at getting another pint at Jon's hotel (which was close by), but they were only serving guests, not guests of guests, at that time of night, so the three of us bid Jon good night and see-you-soon and made our way back to Best Western and our beds. Just as well, really, because we had a bus we HAD to catch in the morning.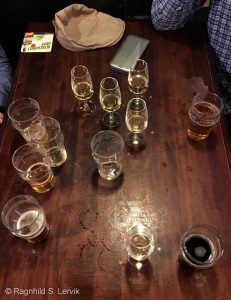 Talking about Best Western: We booked through Hotels.com with our main criteria being relative nearness to Buchanan Bus Station, wifi and cheapness. At arrival, I got a keycard that didn't work, but that was resolved in a timely manner an apart from that I had no complaints. The rooms were relatively spacious, my bed was impeccable. And the door had both a physical lock in addition to the electronic one (always more satisfying), and also a security chain, which quite simply does wonders for my stress levels.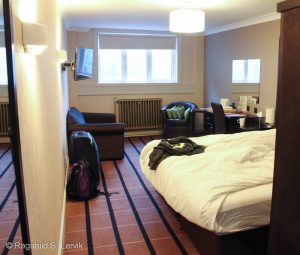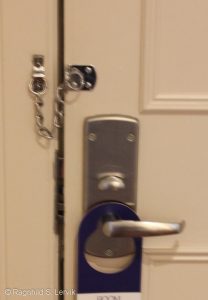 See, a hotel review as a bonus.
Part 2 to follow.