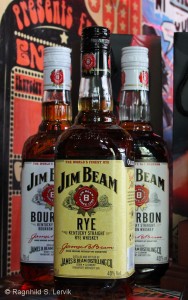 Nose: Vanilla and fresh birch twigs, some peppery herbs. With water the spice turns towards cinnamon and I also get a slightly metallic note and dry icing sugar.
Palate: Oak and vanillin. More spice with a bit of water.
Comments: Quite a good nose, and the taste is ok, though nothing to write home about. There is hardly any of the perfumy character which I normally dislike in bourbons, so this is a bourbon I could actually drink.