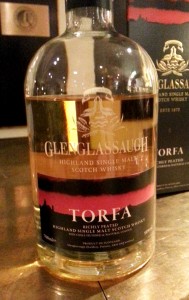 Nose: Smoked fudge. With water it develops into smoked cardboard box.
Palate: Foam banana sweets dusted with sugar that have spent som time in the smoke oven (or perhaps the kiln).
Comments: As a peatfreak I naturally like this. However it's not complex enough, neither is it THAT good, so I wouldn't consider buying a bottle. But if you're offering I'll have another dram.