From a barrel with cask number 1782, June 1998-2010.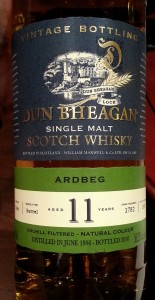 Nose: Clementine peel, especially the white part, quite sweet malt, grist (a lot of flour), leather sofas. With water the grist solidifies into whole barley and I get some lemon as well.
Palate: Asphalt dust, cold smoke and coal.
Comments: Yummy. Very nice mix of grains/grist and smoke.