Distilled 1989, bottled 2003 (newly opened bottle).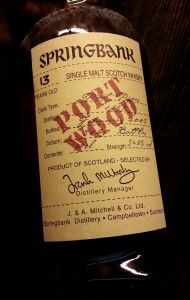 Nose: Red, sweet plums, vanilla and oak, strawberry jam. With water it develops marzipan. Only once I've added quite a lot of water does a faint smokiness appear, and at the same time it smells like a boiled sweets factory.
Palate: Sweet wood, a hint of smoke, sweet liquorice. Water gives it a bitter, oaky bite, which for once is a good thing as it balances the sweetness a bit. There is also a whiff of burnt rubber.
Comments: Well. Too sweet by far to be a winner, but a decent session dram.