Hjärta was bottled specifically for the Nordic countries, but was also available at the distillery.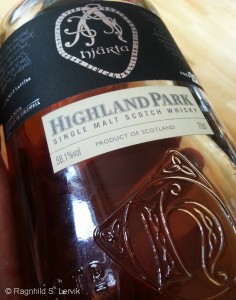 Nose: Wood and orange marmelade. Yellow apples. Water adds a flowery touch, but also dark chocolate and lemon.
Palate: Lightly perfumed, oak, orange marmelade. Dark chocolate on the finish. Water emphasises the oak and brings out malt, or rather husks.
Comments: Does not win my heart, though it's not a bad dram. Apart from being cask strength, a plus in my book, I don't know that it's any better than the standard 12 years old. Well, it has a nice box, if you're into that kind of thing.